PostFinance Card Lotto
Previous draws
Have you missed any of the draws? You can check them all out here – it's worth it. Because our two lottery presenters Ramin Yousofzai, known from SRF "Zwei am Morge", and Nik Hartmann, producer, TV and radio presenter, draw the lottery numbers every month in a new, entertaining way like you've certainly never seen it done before.
October draw
In the third round, our two presenters literally threw caution to the wind and even managed to defy the laws of gravity to draw the lucky numbers. Their first attempts at flight were quite fun to watch.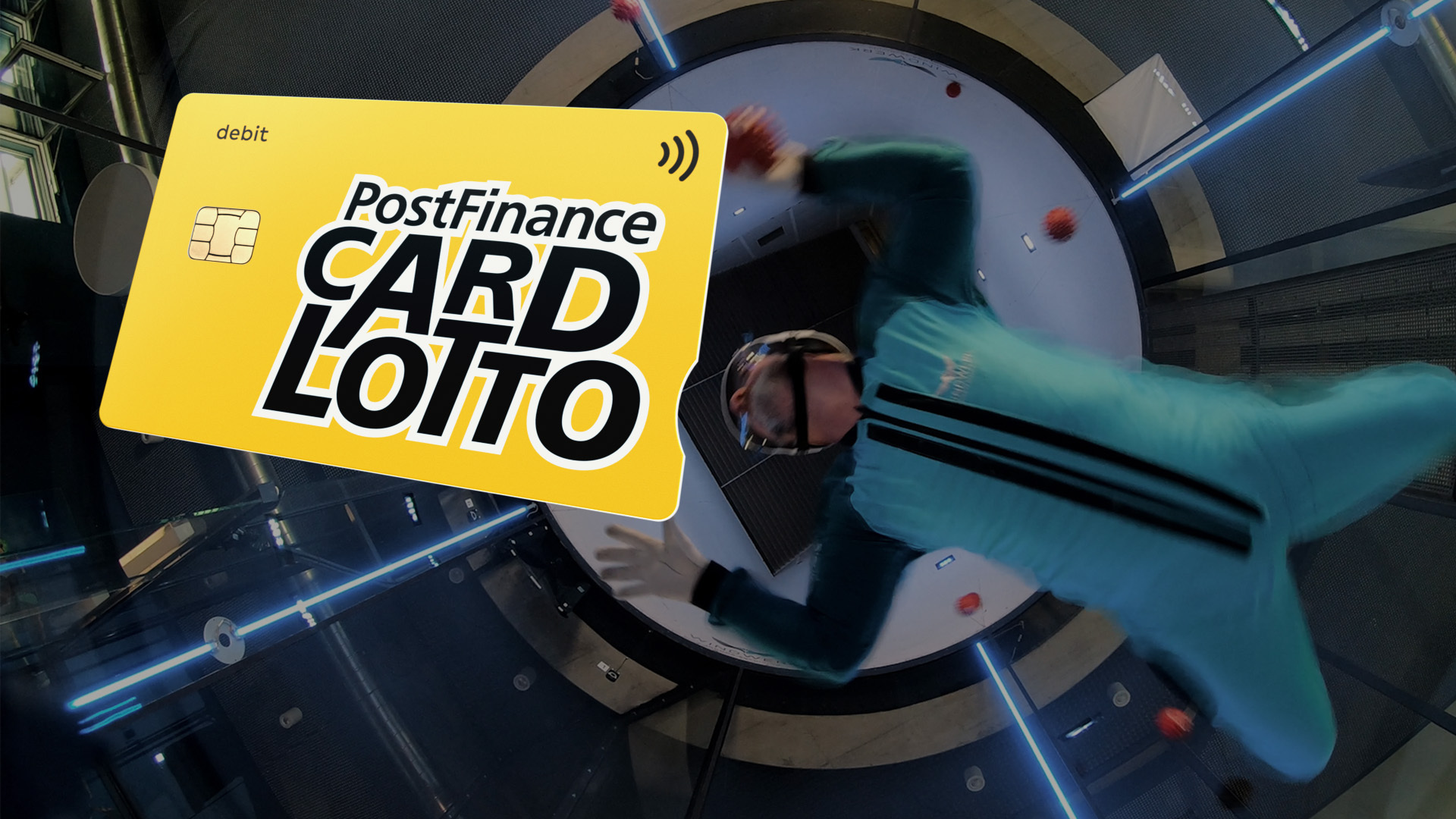 September draw
The second draw with Nik and Ramin was a very energetic affair. Charming as ever, our two presenters showed off their amazing gymnastic skills and battled their way to the lottery numbers.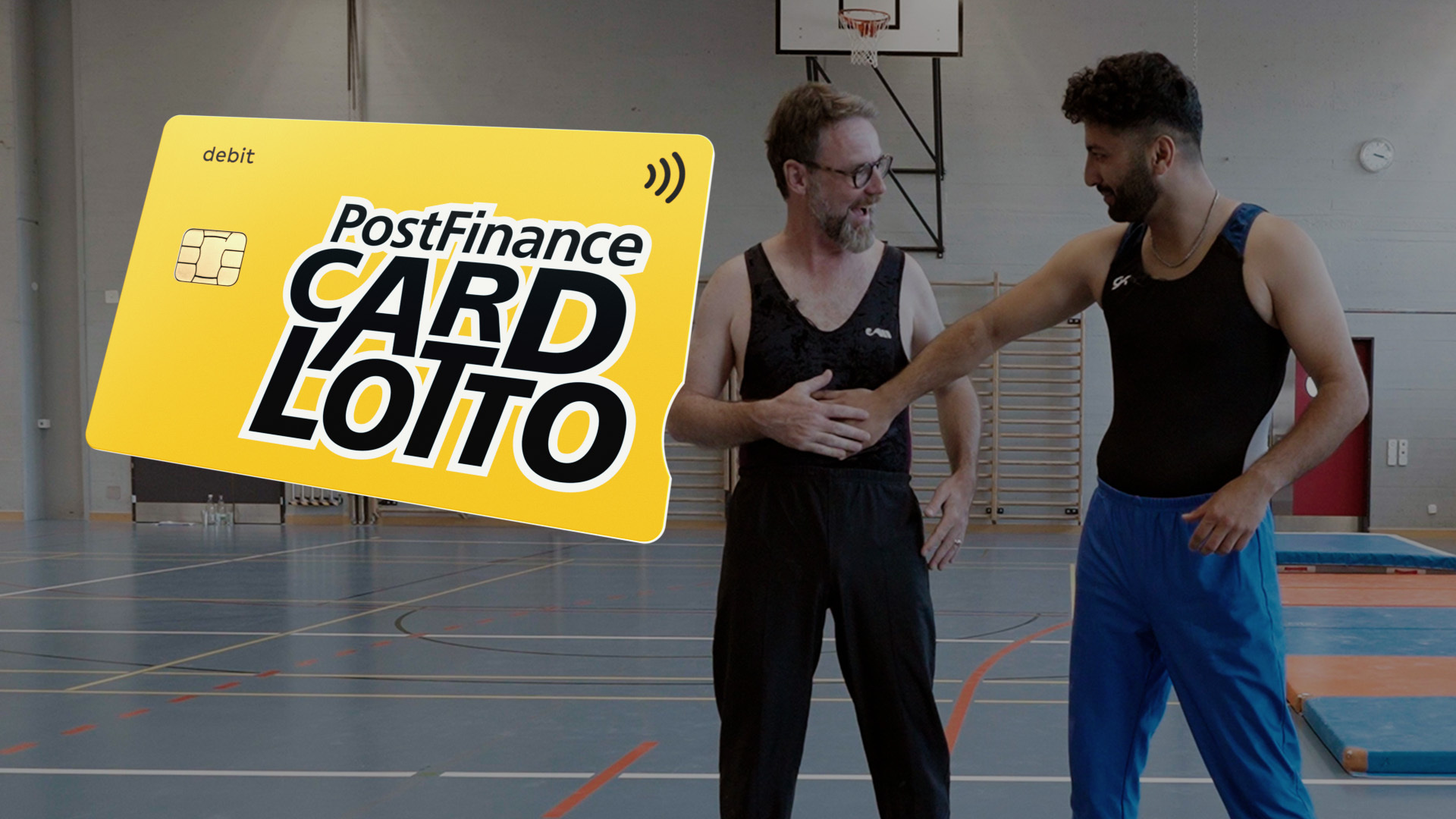 August draw
The first draw was quite literally a wild ride: Nik and Ramin tried their hand at surfing and "tumbled" their way to the lottery numbers.